Cloud computing is also known for reducing total expenses and the availability of services that are ready for use. These resources make achievable what would turn out to be impossible on a regular machine.
Services of Cloud computing
Web-based Cloud services:  This helps to know different web services and how they function rather than using fully developed applications. Forex:  the services which are used for debit and credit cards.
SaaS( Software as a Service): This service application is provided to different users using the browser. This type of service is mainly used in the department of human resources or the sales team.
Service as a Platform: This is a kind of service where one runs its application but on the network of Cloud only.
Cloud service Utility: This is yet another type of cloud computing. There are many server options available where virtual data is stored for the organizations, which they can access anytime they want to. Also can allow and create different virtual data centre.
Managed Services:  This is the oldest cloud service method where cloud providers fully utilize the application rather than the final customers. In this case, it might include all the services of spam.
Service Commerce: This type of service is the mixture of (software as a service) and the managed service, where many services are provided to the customer in which they interact. Thus, this is just the beginning as there will be more ideas which will be brought. As cloud computing is becoming necessary for all businesses and the type of services in demand, the providers will continue to make it more appropriate.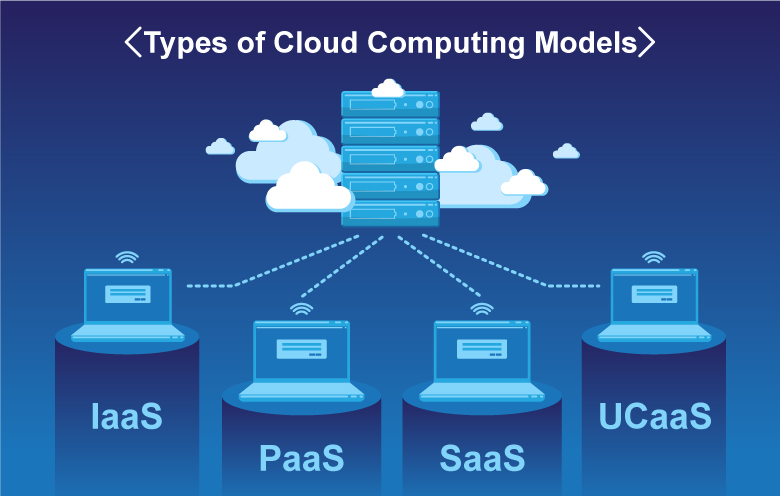 Disadvantages of cloud computing
After studying the types of cloud computing in detail, let's have a look at the disadvantages that arise as a result of cloud computing:
Technical Issues: It is very right that the information there in the Cloud can be accessed anytime and from any part of the world. But one should understand that this is technology can have technical issues, such as not having a good internet connection, so while accessing the information, anybody can get stuck in network connectivity problems.
Hacker attacks: As we all know that information on the Cloud is not completely secure, so there will be a chance of stealing sensitive data from the hackers.
Lack of full support: They do not provide proper service to their customers as they are not available on the email. Their vendors want the customer to depend on the FAQ or the online community for support.
While the features; or the definition itself should be enough to help you realize what the advantages of cloud computing are, but well, we'll help you out with a list anyway.